All You Need to Know About IEC Power Connector
source:yuadon
Date:09/12/2019
What is IEC power connector?
IEC power connector is the common name for a whole set of power line connectors. It is an electronic cable. The International Electro-technical Commission (IEC) defines them according to their different specifications. The IEC connectors are used worldwide for power connections on every electrical device and electronic instrument. The connectors mount with cables are commonly known as the female connectors or sockets whereas the connectors mount with panels are known as male connectors or simply plugs. According to standard IEC-60320, both male and female connectors are used in electrical devices. The ultimate purpose of these is to attach an electrical machine to its power source.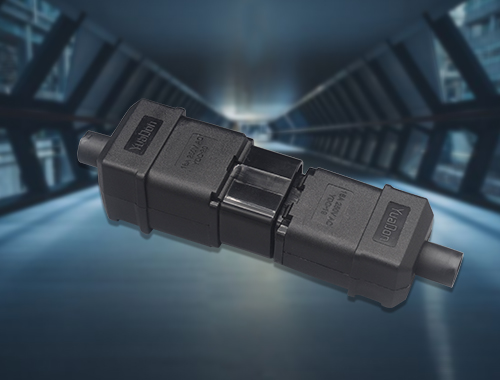 Types of IEC Power Connector:
Since we see different kinds of IEC power connectors or simply put different types of power connector on electrical devices, people get confused with which type it was. Different countries have different shapes which seem awkward for foreigners. There is a total of thirteen different types of IEC power connectors that are specified by the International Electrotechnical Commission (IEC). The IEC power connectors can have two and three conductors to enable power to be connected into different domestic electrical devices and other electronic instruments. We use multiple types of IEC power connectors ranging from radio, TV, computer, laptop, electric kettle, coffee makes, to shaving machines, and blow dryer with power adapter supply.

The International Electrotechnical Commission (IEC) has given simple names to these power connectors which can be known as C1, C3, C5, C7, C9, C11, C13, C15, C15A, C16, C19, C21, and C23. They have a capacity of 0.2 to 16 amperes. The highest electricity that can go through is 250 volts. They all have a different number of conductors and temperature ratings as well. They usually come with either 2 pins or 3 pins. When there are two pins, the earth pin is usually missing but luckily the electrical device won't need much of electricity to be worried here. Also, some of them are polarized while some are non-polarized. Different electrical devices need different amperes or volts, so these IEC connectors are designed accordingly. The two pins are very easy to insert into any socket but be careful when you insert them. Sometimes, they require more power to be recharged. For other medium to heavy electrical devices, they will need different IEC power connectors.

Guangzhou Yuadon Electric Co., Ltd. is a company that has been making IEC power connectors, power adapter supply, and the US power plug adapter of different kinds for a long time now. They believe the key to success is manufacturing a product that completes the need of your customer. Since 2009, they have been constantly improving their products to satisfy their customers. Their products are reliable and widely used all over the US. Many people have bought the US power plug adapters, power adapter supply, and an IEC power connector from Yuadon in bulk and it was way cheaper than the market. Just like every renowned manufacturer, they modify their product according to the needs of their buyers.