What to consider while buying a plug adapter
source:yuadon
Date:04/10/2019
It is believed whenever you will come across the country you must have to take US power plug adapter with you. If we move within an area, we don't have to face many changes in the standardization of the electricity while when we want to travel to another country, we think to buy EU power plug adapter before traveling.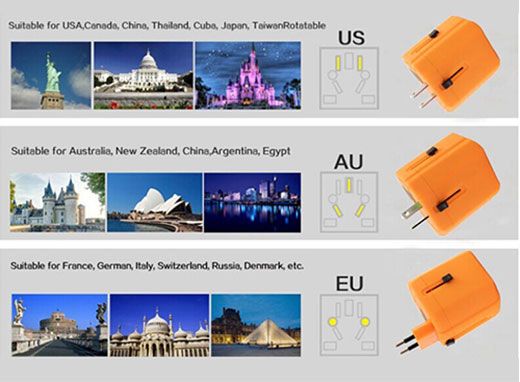 Things to consider before buying a plug adapter
Whenever you are going to buy schuko plug adapter, there are some tips that you must have to follow. Some of them are discussed below:
You should know that you have to buy the US power plug adapter that will be available to you at the most affordable price. You don't need to pay much for the plug adapter. You should have the best quality in comparatively low price.
Mostly people don't want to compromise on the quality that is why before buying schuko plug adapter, make sure that the material that is being used in the manufacturing should be of good quality otherwise this plug will not be durable and can damage soon.
Choose the warranted EU power plug adapter
This is believed that if you buy the product with which guarantee will be given, you are going to make the best choice. If you will be given the warranty for three months and your plug adapter may get damage, it will be repaired without any cost. And if this damage can't be repaired, you will be given an alternative. Hence, it is believed that warranted plug adapter is best to buy.
You have to focus on the fact that the US power plug adapter that you are going to buy should be durable as you will not have to feel guilty about your choice rather you have to feel happy about your choice.
It should convert the plug's layout
While buying the EU power plug adapter, it is better to make sure that it should only convert the layout of the plug. This plug will not convert the voltage that will come out of the socket. One of the most important benefits that you will get after using this plug adapter is that if in any case, the voltage will be high, your appliances will be secured from the burning.
This plug adapter is available also in smaller size. If you want to carry it while traveling, you will find it very comfortable to take it with you. You don't need to worry about its size rather you can choose the plug adapter according to your need.
If you follow all the above instructions, you will be better able to get the benefit of the reliable and the best US power plug, but if you do not act on the instructions, there may be a chance that you will get the faulty plug adapter that is not much durable.