USA Smart WIFI Plug: The Future of Plugs?
source:yuadon
Date:11/19/2019
Here is the latest developed smart plug from Guangzhou Yuadon Electric Co.,Ltd.: smart WIFI plug. It could change any home appliance into a part of your smart home system, giving you more control and choices just by connecting all the family appliances like table lights, air conditioning, and TV in your home. It is capable for most of Northern and Southern American countries, including: United States, Canada, Mexico, Columbia, Brazil and so on.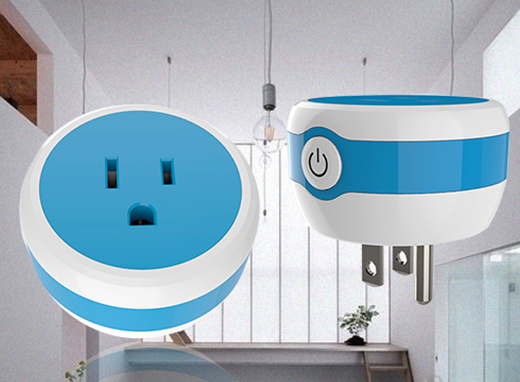 Down below we will name some of the best features of this USA smart WIFI plug product:

- Connecting to Wi-Fi network, this smart WIFI plug allows to remotely control any home appliance power on or power off via the App that goes by the name of "Smart Life" or "Eadear smart" (which was developed by Yuadon) on your cellphone.

- The App features time setting function. You could utilize your cell phone to set clocks that turn the air conditioning on even before you enter the room. No need to wait for cooling down the whole house. Schedule the smart WIFI plugs in your home or office to turn on or off at specific times — no more wondering if you left the coffee pot or TV set on. And you no longer need to worry about walking into a dark house or your house looking empty while you're on vacation.
- It also features electricity statistics function. Track data about vitality use and cost of utilization for a home appliance utilizing the module constant.

- Moreover, this smart WIFI plug could voice control all the family appliances by linking "Smart Life" or "Eadear smart" account into the setting portion of your Google home, Alexa or Emazon Echo. You could voice control Google home to turn on the table light for you by saying "Hey Google, turn on the table light."

- The smart WIFI plug is also designed for outdoor use which allows you to remote control or schedule home appliances even while you are travelling in another country.

- The Rated Current is 10A/15A amp , the rated Voltage is 125V. The smart WIFI plug strips work much like a multi-plug surge protector and can send you notifications if a power surge occurs or alert you when the number of devices connected to the strip poses a safety hazard.

- The material of the case body is environmental friendly yet is still able to survive the presence of fire. The inner cord material is solid brass. One thing worthy of mentioning is that the smart WIFI plug product features compatibility (it's small size) and it's variation of nice colors for your choice.

As a professional plug and socket manufacturer in China, Yuadon could provide high-grade plug and socket as well as the integrated smart electrical accessories solution according to your demands. If you are interested in this smart WIFI plug, don't hesitate to contact them at sales02@yuadon.com.