The Ultimate Way of Charging Your Smart Devices
source:yuadon
Date:02/25/2019
Travelers are often faced with challenges, for example, their devices not working in another country due to the change in electrical voltage. In the United Kingdom, power is supplied at 220-240V. Rather than picking up miss matched adapters always do some research before travelling and then buy the power adapters.
UK power outlet adapters
are sold by Guangzhou Yuadon Electric Co., Ltd. If you plug in devices which are capable of working at 110-120V into points having electricity of 220-240V two things will happen:
1. The device may not work.
2. The device may blow up.
In the United Kingdom usually, the type G power plugs and sockets are used. The frequency in England is 50 Hz. If your country has a different frequency then it is advised not to use your appliances in the UK. In case if there is no difference then use the devices at your own risk. Special care should be taken with devices that rotate such as shavers, clocks, electric fans etc. In addition to this Yuadon Electric are high-quality power outlet manufacturers.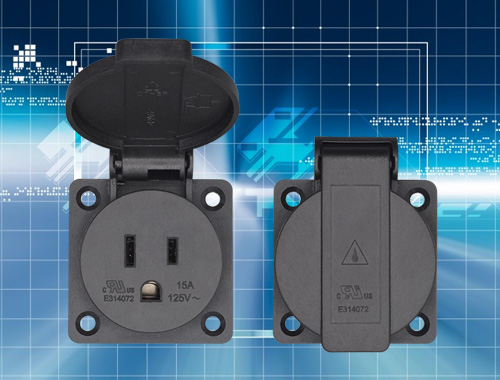 Tips for choosing the power outlet adapter
Keep these tips in mind while picking the power outlet adapter:
1. Identify the type of plug that is suitable for outlets in the country you are visiting.
2. Choose the right adapter plug for your required outlet.
3. Identify the voltage of the outlets where you are going.
4. Identify the voltage input of your devices. It is usually written on the plug or cord.
5. Pick the accessory of conversion that is correct in terms of voltage. This is not necessary for devices that have a dual voltage feature.
USB quick chargers
Survival without mobile phones is becoming difficult day by day. But the smart phones have to be charged in order to be used. The normal charging takes almost 2 hours for the battery to be fully charged. Let`s be real waiting that long for your phone to be charged is frustrating. Yuadon Electric brings to you the best multi-port charger that will make your lives easier. It allows you to charge smart phones and iPads 3 at a time at full speed. They connect directly to the outlet rather than using additional detachable plugs. Yuadon Electric offers 2 types of USB quick chargers which are:
1.High-Quality Professional on USB Smart Charger- which has 3 ports.
2.4500mah Power Bank Portable Charger- which also has 3 ports.
Advantages of USB quick charger
They are safe.
They are reliable.
They are small in size.
They have the ability of intelligent charging which gives them the ability to identify and adjust the power according to the device.
Charges devices 30 percent faster.
They are temperature resistant and do not get heated. This reduces the chances of blowing up the charger or short circuit.
As they are certified by CE and RoHS they provide the ultimate safety that your product needs.
For more information please visit www.yuadon.com