The Ultimate Guide to your Electrical Difficulties
source:Yuadon
Date:02/15/2019
A socket that has metal pins situated in its head is known as a universal socket. The universal socket works in a pretty normal way. The pins are spring loaded. The socket is positioned on the fasteners head which makes the pins to depress when they come in contact to the head of the fastener. The results in the leftover pins grips and surround the head of the fastener. If you are looking for a
universal socket supplier
then Guangzhou Yuadon Electric Co., Ltd. is the place where you will find the most reasonable sockets.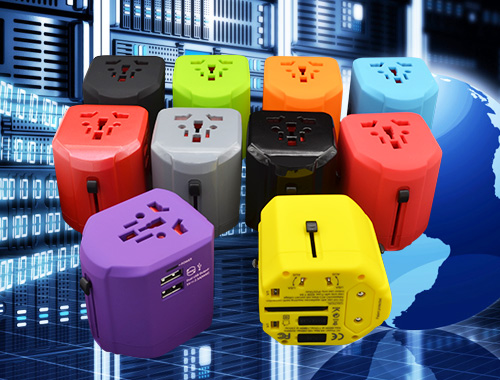 The way the universal sockets are designed makes it fit diverse sizes of fasteners along with head designs. Since the pins do not depress a lot, this enables the socket to grasp the head of the fastener only. The universal sockets are available in two sizes one is large and the other is standard. The diameter of the standard socket is 1" (25.4mm) whereas the diameter of the large sockets is 1½".
Pros
•It is usable for both imperial and metric fasteners.
•It has the ability to turn different designs of fasteners.
•It has the ability to turn damaged and worn heads of fasteners
•It is the ability to fit in different sizes of fastener heads.
Industrial Plugs and Sockets
The industrial plugs and sockets provide a joining of equipment for all applications wherever there is a need to connect and disconnect. Yuadon Electric is reliable industrial plugs and sockets suppliers that provide durable sockets and plugs.
Pros
•As they provide reliability in contacts, it prevents power breakage and stops. As a result, the productivity is increased.
•The durable equipment saves time and money.
•Accidents are prevented because of safe connections.
Power Sockets
The power sockets permit electrical equipment to be connected to an AC is different sites for example buildings. AC stands for alternating current. The power sockets differ from one another on the basis of
•Shape
•Size
•Current Rating
•Connector Type
There are different standards of power sockets used in different parts of the world. Guangzhou Yuadon Electric is also power socket manufacturers.
What makes Yuadon Electric special?
It is a company established in 2009 which produces both middle and high-end products. As they have twelve years of experience they are known for their quality products. The company is involved in research which makes them up to date to all the changing trends of the world. They have a stretched out sales network that involves:
•Amazon
•Alibaba
•Trade fairs
Yuadon Electric is partnered with major international companies like Philips, Siemens, Tissot etc.
The following are the reasons for picking Guangzhou Yuadon Electric Co., Ltd.:
•They are experienced specialists in the production of plugs, adapters, and sockets.
•They produce high-quality products that have to pass their quality control system.
•They have a team of certified professionals such as technicians, art designers etc.
Customer satisfaction is their number 1 priority. For queries, you can contact sales17@yuadon.com.