Smart Plugs for a Smart Life
source:yuadon
Date:06/12/2019
The circuit breakers are safety devices which are in the electrical panel of your house. They are designed in such a way that they disconnect power when the current which is passing exceeds the ratings. This stops wires to be overheated, and stops electrical surges or fires. 20 amp electrical plugs are suitable in such conditions as they can handle a lot of outlets without even overburdening the breaker.
In almost all the circuit's usually one outlet is used at a time. It is a reasonable strategy to spread many all around the house on one circuit to make sure that you have enough power where needed. Here the rule of thumb applies which is to allocate 1.5 amps maximum to every receptacle which permits 10 receptacles to a 20 amp circuit. You should use a wire of 12 gauges for connecting 20 amp circuits while you are installing the receptacles either in your kitchen, bathroom, laundry room or even the outdoors.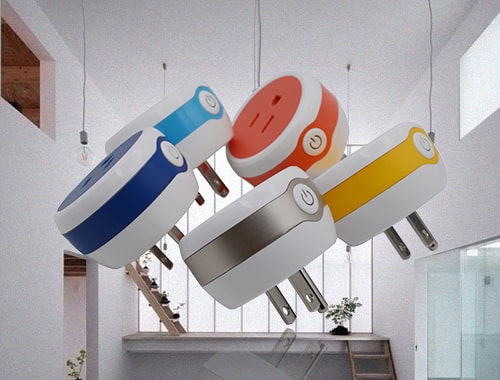 Electrical Plug Converters
Guangzhou Yuadon Electric Co., Ltd. is famous for its electrical plug converters. We are a company which only provides high-quality products to our customers. Electrical plug converters help to convert electricity. They change the voltage which is found in one outlet in order to match the other devices. Luckily the types of appliances that require a converter are items that are single voltage, which are usually hair dryers and irons of older models. The modern-day appliances are usually dual or multi-voltage. This basically means that they are able to stand more than one electricity type and might only require an adapter.
A Wi-Fi smart power plug is the right way to make your place a smart home. It is a device which is easy to use. You can easily plug it in an outlet that is open and can have access/control to the device that is connected. It provides you the ability to control your devices from your smartphones and tablets. Above all it lets you make schedules according to your own requirements. Whether you want to switch on the heating system from your office to come to a cozy home or start the coffee maker so you can have warm coffee as soon as you step in the house. All that can be done with the Wi-Fi smart power plug.
How does a Wi-Fi smart power plug work?
Step 1: You need a Wi-Fi network.
Step 2: You need to connect the smartphone to the Wi-Fi smart plug through the Wi-Fi network.
In order to do that you will need to download an app in your smartphone.
Ways to use a Wi-Fi smart power plug
You can use it for safety and security.
You can save energy by switching on and off the lights whenever you want.
You can operate the coffee maker, waffle maker, washing machine etc. through the Wi-Fi smart plug.
You can even control your air conditioners with these.