Smart Life with Smart Wi-Fi Sockets and Plugs
source:yuadon
Date:03/19/2019
An outlet, power strips, plugs, and switches which are internet enabled are the best way for living a smart life. They provide a high level of convenience to use any device and can help you save money on electric bills. One way they save electricity is that you can turn off the devices that are not in use even if you are not at home. You no longer have to worry if you left your iron or microwave on Wi-Fi smart power plug has got you covered. All you need is an internet connection. You can also set rules of automation, habits of usage and even monitor the amount of power being used.
What is a Wi-Fi smart power plug?
It is a power receptacle that can be plugged into an old electrical outlet and assimilates in your smart home system. It provides you the facility to control all your devices through an app on your phone. Wi-Fi smart power plugs can also be controlled through voice.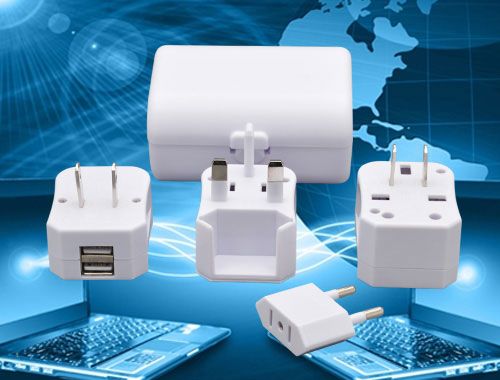 Features of a Wi-Fi smart power plug
The Wi-Fi smart power plug has the following features:
It allows you to manage electrical devices from almost anywhere in the world by just a touch on your smartphone.
It is extremely easy to be set on your current wireless network.
You can also arrange the smart plug to turn devices on and off automatically as required. For example, you can turn the lights off when the sun sets.
You can control around 150 Wi-Fi plugs from an Android device or IOS.
These plugs also have a USB port for charging smart devices.
You can also use Amazon Alexa for controlling anything which is connected to your smart plug vocally (by voice).
It enables you to save energy by switching off unnecessary devices.
In case if you are wondering where to purchase these smart sockets from, Guangzhou Yuadon Electric is an industrial plug and socket supplier. They only provide high-quality products to its customers and are certified for the job.
Wi-Fi smart power strip factory
The Wi-Fi smart power strip is the next level of convenience. This is easy to use and install. The most unique thing about the power strip is that it lets you attach multiple devices at once. You can plug your devices in and create schedules or timers for complete automation. You can also customize them by adding more strips and pair them with Amazon ultimately controlling them with your voice.
Features
The Wi-Fi smart power strip factory has the same features which a Wi-Fi smart power plug has such as it lets you set schedules and timers even when you are not physically present. Voice control is another same feature where everything can be controlled with your voice. It also has USB ports for charging smart devices. The only difference in this is that it allows you to program numerous devices together as it has multiple sockets in it. You will experience a level of convenience like never before.