Have a Remote Control over Electric Devices with WIFI Smart Power Plug
source:Yuadon
Date:05/21/2020
At times, it happens that you forget to unplug your electronic devices while leaving the office or home. In that situation, you have to drive back a long way to unplug it. It's a bit inconvenient and annoying, isn't it? But nothing to worry anymore as now you can benefit from WIFI smart power plug. These days, WIFI smart power strip factories are manufacturing different types of WIFI smart power plugs. All you need to do is to select a renowned WIFI smart power strip factory.

This type of smart plug will be plugged into a three-prong socket and can be controlled from an iOS or Android device using an e-control app. Once the plug is properly set up, users can smoothly operate it. Guangzhou Yuadon Electric Co., Ltd is one of the trustworthy power outlet manufacturers in China that deals in a variety of WIFI smart power plugs. Here in this article, we will be discussing the complete setup of a smart plug.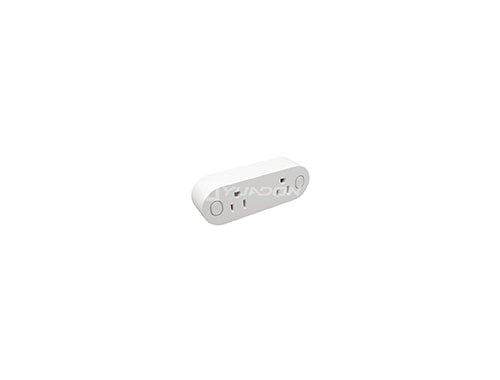 Setting up a WIFI smart power plug
First of all, select a WIFI smart power plug depending upon the requirement of your home or workplace. Yuadon offers a diverse range of WIFI smart power plugs and sockets. So, you will be having a lot of choices. Once you have selected your smart plug, you need to download the required app. Make sure the device you are using is connected to the WIFI network of your home.

Now, open the downloaded app and create an account on it. The process of creating an account on this app is quick and hassle-free. Once you are done, you will be headed towards the control screen. Now add your device on this app. You have to enter the WIFI password to configure the smart plug. Your device will be connected to the smart plug in just a few seconds. You will see a notification of 'configuration successful' when the smart plug is successfully listed. Select your smart plug to set it up. Set up timers on the plug in accordance with your home time.

An indicator light is also included in the WIFI smart plug. A red indicator light will show that the connected light or device is turned on. You will be glad to know that Yuadon smart plugs support Google Home Assistance and Amazon Alexa Echo. Users can control their WIFI smart power plug with their voice without the need to physically switch on/off the device. Some of these smart outlets also contain USB ports that allow the users to charge their smartphone or tablet. You can also charge other electronic devices via USB cable if you don't have a power adapter.

No matter whether you are in your office or somewhere else, you can remotely control your smart plug anytime. There will be no need to manually switch on/off your electric devices as you can do it from anywhere. You can also set a timer on the smart plug to turn on/off your light/device automatically. Furthermore, these smart plugs also decrease wastage of electricity.