Why it is better to buy wholesale sockets
source:Yuadon
Date:11/05/2018
Selecting electricity sockets is a bit challenging. Considering different factors,
wholesale wall socket
might be the best option for you. Buying wall sockets separately, at different times, may cause you troubles you might yet have not thought about. If you are building a new house or reshaping its interior design, you should consider buying wall sockets at a wholesale shop.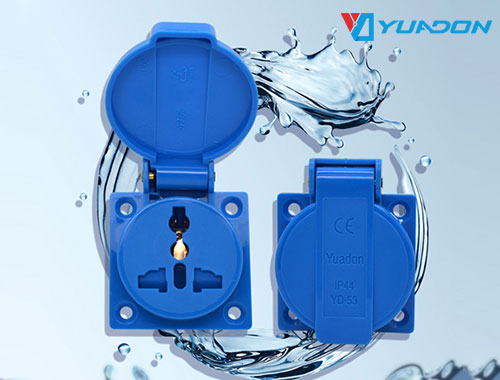 If you are living in 2018, electricity is your basic need to lead a comfortable life and electricity terminals aka sockets are equally important. These tiny little things, if not selected according to your need, can cause a big mess. Today, there are a minimum of 35 - 40 electrical appliances at an average per house that might be running simultaneously. Technically, to run these appliances you should have at least a dozen wall sockets installed inside your house to be precise. There must be wall sockets inside your kitchen, your bathroom, wardrobe (yes wardrobe too), garage, bedrooms, and common room. All these sockets must entertain all appliances that you are having with you. There are numerous reasons why you should consider buying wholesale wall sockets, some of them are mentioned below which might help you understand the "why?"
Cheap Rates:
As mentioned earlier, at a minimum, at least a dozen electrical sockets are required to be installed in a house. Wholesale wall sockets are the cheapest option for one who might be considering buying wall sockets for the complete house. Wholesale socket suppliers give you product on wholesale rates that are pretty much close to the manufacturing cost of power socket manufacturers.
Universal Accessibility:
As there are different standards for electrical appliances applicable in different countries, appliances that are imported from the UK might not be entertained by the standard US sockets. Power socket manufacturers are now manufacturing universal adaptable sockets that will be suitable for appliances imported from any zone of the world. This will give you great comfort as you have to invest only one time and you are not required to change your sockets frequently. Just opt for a universal socket supplier!
Coherent style:
A coherent and decent pattern is very necessary for a good outlook of the house. Differently styled sockets installed at different places of the house will look awkward and give a bad image to overall house looks. Buying a bulk of wholesale wall sockets will rule out this problem that you might face.
As per requirement:
There are a lot of varieties available for wall sockets. Depending on your budget, you can buy wall sockets with numerous advanced features including waterproofing, remote control, and WIFI access, hidden camera and much more tailored to your own need and requirement and that too at the cheapest rate if you buy them in bulk at wholesale.
Wall sockets are among essentials of the house. Wholesale wall sockets save you money and give you a lot of comforts. It is always better to buy electricity sockets, keeping all your requirements in mind and preferably in bulk. Buying wholesale wall sockets will give your house a neat and clean look and will definitely save you a lot of money.
After reading this blog, do you want to learn more about related information? Please follow us and we will update more knowledge for you.