30 Amp Plugs Or NEMA Power Plugs?
source:Yuadon
Date:03/05/2019
Guangzhou Yuadon Electric Co., Ltd. is a renowned company which produces all sorts of plugs and sockets. It was established in the year 2009. Their years of experience enable them to stand out from other companies as they provide high-end products. It is a company which is specialized for the job, and where specialists provide high-quality products.Yuadon Electric also produces
Wi-Fi smart power plugs
as well.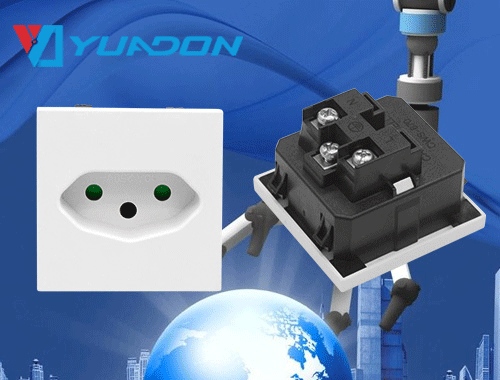 Ways in which Wi-Fi smart power plugs can make your life easier
1. You can use these plugs to control your space heaters and be energy efficient. You can set up a schedule for warming your house which will also cut down on the electric bills.
2. It also enables you to create a schedule for your lights. It's a perfect way to scare away burglars by pretending that someone is in the house when you are sitting miles away from your home.
3. Getting up early and getting ready is sometimes chaotic and in that chaotic situation, you usually leave some appliances on. With these smart plugs, you can switch them off from your office even.
4. Instead of waiting for your coffee to be made in the morning, you can schedule the coffee maker so that when you wake up the coffee is already made.
5. In cold weathers, you can set the humidifier in your bedroom and vice versa with these Wi-Fi smart power plugs.
6. You can also use these smart plugs to control the air conditioners whenever there is a need for it.
7. Controlling the outdoor lights is also easy with these smart plugs. You can also set a schedule. The lights will turn automatically on when the sun sets and turn automatically off when the sun rises.
8. You can also control the lawn irrigation system with these Wi-Fi smart power plugs.
These plugs can do anything as the main purpose of manufacturing them is customer satisfaction and convenience.
30 amp plug
Guangzhou Yuadon Electric Co., Ltd. is also a 30 amp plug manufacturer. It is a plug with three prongs and has 120 bolts with a 30 amp breaker. They are specifically designed for trailers. These plugs are available at Yuadon's website. Usually, people assume that it has can be wired with 240 volts because of the way they are designed. They are very easy to use. Just track the color coding in order to connect. Use the right size of the wire.
NEMA Power Plugs
The word NEMA stands for National Electrical Manufacturers Association. NEMA power plugs are receptacles which are used for AC main electricity in different countries that follow the standards which are set by the National Electrical Manufacturers Association. These plugs are manufactured in high quality have a rating of 15-60 amperes. They have a voltage rating of 125-500 Volts. Various combinations of shapes, blade widths, dimensions, and orientation create connectors that cannot be interchanged. These connectors are unique for different voltage and electric current.